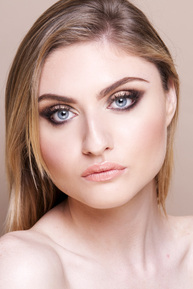 Services
Whether you are looking for a professional makeup application or eyelash extensions for a special occasion, wedding day or a night out to celebrate, I can accommodate you. These are the service I specialise in, please get in touch if you have any questions or would like to make a booking
Wedding Makeup
Having worked on many weddings, I understand that timing is key the morning of your big day. I will work out a schedule to ensure everything runs smoothly and you are ready with plenty of time to relax and take some family photos. I will work with you to customize a look that suits your personality & theme of the wedding, look great in your photos and last all night! I will also stay with you until you are in your dress and ready to leave the venue so that I am on hand for any last minute touch ups.
BRIDAL MAKEUP PRICE LIST
Bridal Trials
Trial for brides – €60
Bridal trials are held in my studio in Belarmine, Dublin 18 and are based on a 1.5hr appointment time.
Trials for Bridesmaids, Mother of Bride / Groom etc. are also available and are to be carried out at the same time of bride's trial if possible.
On your Wedding Day
(Prices below do not include a trial)
Bride only – €150
2 faces – €225
3 faces – €275
4 faces – €325
5 faces – €375
Each additional person (incl. wedding guests) – €50pp
All weddings with over 5 ladies in the bridal party will require a second makeup artist
*Additional travel charges apply to locations outside Dublin
*Additional parking supplement applies to all city centre locations
*A non-refundable booking retainer is required for all weddings
Overseas Weddings
Bridal makeup lesson ideal for brides getting married abroad – €100
Please get in contact for prices to travel for overseas weddings
Makeup Application
Have your makeup professionally applied and customized to suit your occasion. Ideal for a special occasions, gala dinners & balls, awards ceremonies, debs, graduations, hen nights, birthdays or just a Saturday night out! I also cater for large groups and hen parties!
SPECIAL OCCASION MAKEUP PRICE LIST
In Studio – €50 
House/Venue calls, minimum call out 2 people – €120 
*travel charges may apply 
Glitterfest.ie
Glitterfest.ie brings to you respoinsible sparkle for corporate events, private parties, hen parties, nightclubs and festivals. Our team of makeup artists will supply make up and glitter for any occasion you can think of!
The glitter we use is made from a biodegradable cellulose film. This means that once it's in the natural environment, microbes consume it, causing no harm to Mother Earth. We are official Bioglitter® & Eco Glitter Fun brand ambassadors.
Eco friendly sparkle from Glitterfest.ie
Makeup Lessons
One on One lesson in Studio – €80
Group Lessons & Masterclasses on location – €65pp*
Demo only Masterclass on location – €45pp*
*Minimum booking requirements of 4 people
Mink Lash Extensions
Offering 100% cruelty free classic & flat (see below for description) mink lashes from my south Dublin based studio. If you'd like to book an appointment please include the days and times that suit you best in your enquiry.
Flat Lashes (also known as Ellipse Lashes):
Introduced to the lash industry in 2015, these lashes give you a much fuller look without the extra weight. Existing eyelash extensions are designed to be cylindrical, whereas these new lashes are "squashed flat" therefore making the surface area wider and giving the appearance of a thicker extension but without the extra weight.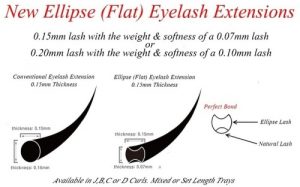 *Please set aside ample time for your appointment, remove all eye make-up and thoroughly clean your lashes with an oil-free make-up remover PRIOR to your appointment. If there is any makeup residue on your natural lashes this WILL affect the lash retention.
**If you arrive to your lash appointment with mascara on your lashes there will be an extra charge for cleaning**
LASH EXTENSION PRICE LIST
Initial Sets
Flat Lashes – €75
Full, thicker looking lashes without the weight
*For more information on flat lashes please click here
Full Classic Set – €70
1 lash extension is applied to each individual natural lash (approx. 90mins)
Mascara Look – €50
1 lash extension is applied to every 2nd/3rd lash (approx. 60mins)
Lash In-fills
In order for a session to be considered a fill, you must have retained at least 50% of your lash extensions from your previous appointment. In-fills are recommended every 3 weeks, anything after this is considered a full set.
Our natural eyelash growth cycle is every 4-6 weeks meaning our lashes shed naturally and new lashes grow in. Therefore, lash extensions will last the same, as they shed with our natural lash cycle. After about 3 weeks you can expect to have approx 50% of your lashes remaining, depending on your natural hair growth speed AND if you take care of them.
Flat Lash fill – €45
Up to 3 weeks – removal of outgrown lashes & full infill
Classic set fill – €40
Up to 3 weeks – removal of outgrown lashes & full infill
Removal
Removal within the first 48hrs – FOC
*Please note if you have a reaction to your new lashes, removal will actually irritate them more and make them worse. Should this happen please contact your doctor or pharmacist as soon as possible
After 48hrs or lashes from another salon / technician – €15
TV Commercials & Advertising Campaigns
I am the lead makeup artist for TBWA Dublin, Advertising Agency who commission me to work on TV commercials & photo shoots for clients including Laya Healthcare, McDonald's, Dunnes Stores, Bank of Ireland, Electric Ireland, AIG Insurance and Calor Gas. In this time I have worked with many models and high profile actors & sportsmen, such as Amy Huberman, Paul McGinley, Paul O'Connell, Rob Karney, Sean O'Brien, Katie Taylor, Shane Lowry, Andrew Stanley, Bernard Brogan and Sinead Goldrick. I have also worked with many production companies and agencies in Dublin and across Ireland & Europe. Please contact me for further details.