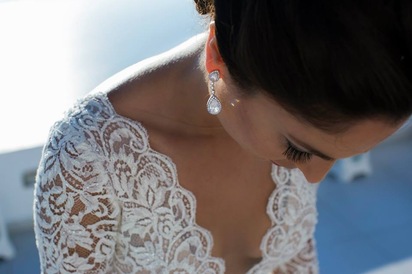 Weddings
I love working with Brides-to-be creating the perfect makeup look for their wedding. We work together to customize a look that suits you. Many of my Brides are not accustomed to wearing make-up regularly and want a look that remained true to that style. We worked together bringing out their natural beauty and character. My makeup kit also includes a wide variety of cruelty free makeup brands such as Anastasia Beverly Hills, Urban Decay, Becca, Hourglass, Makeup Geek, Charlotte Tilbury so that I can cater to those who prefer to use cruelty free products.
I always recommend we do a trial in my South Dublin studio 2-3 months before your wedding, we'll discuss ideas and look through any images you might have, we'll try different products and shades from my extensive range of high quality makeup.
As a previous Wedding Co-Ordinator in the five star Shelbourne Hotel in Dublin, I've worked on most aspects of planning a big wedding day. I'm happy to share my wealth of knowledge with you at our trial and I've been told I bring an air of calmness to the morning preparations!
Bridal Trial
Bridal Trials are held in my studio in Belarmine, Dublin 18 and are based on a 1.5hr appointment time. I recommend booking your trial approx. 2-3 months before your wedding day. This gives us the opportunity to get to know each other and discuss different options to create a look that you will love. I request you send me one photo of a makeup look you like prior to your trial so that I can start planning your look in advance. I would advise you to look up pictures of models and women with similar colourings to you to get a better feel of what will suit you. If you are planning to wear tan & lash extensions for your wedding day please have these applied for your bridal trial also. They can both (tan in particular) drastically change what makeup look we go for. You are under no obligation to book me for your wedding day after a bridal trial. Please feel free to look on my Pinterest boards for makeup inspiration, I have created one just for bridal makeup! Click Here!
---
Trial for Brides – €80
On your Wedding Day
(Prices below do not include a trial)
Bridal prices start at €350 for up to 4 people and €65 per person thereafter.  
*Any additional guest makeup must be pre-booked
*Travel is €20 per 30 mins in the car from Stepaside with a maximum journey of 1.5hrs
*Additional parking charges apply to all city centre locations & locations with carpark or pay & display parking
*A non-refundable booking retainer is required for all weddings
---
Overseas Weddings
Lessons are ideal for any brides getting married abroad who will be doing their own makeup on their wedding day
I also travel for overseas weddings so please get in contact for prices and travel costs.
Bridal Makeup Lesson – €169
---
One of my favourite weddings from 2016 was featured on Mrs2be.ie, click on the link below to read all about it.
Sophie's wedding was also listed as one of their favourite weddings of the year and I'm sure you will see why.
One of my 2015 weddings was featured in Tatler Magazine. Click on the images below to see some images of Robin & Joe's big day.
Freelance Makeup Artist of the Year, Irish Makeup Awards 2018,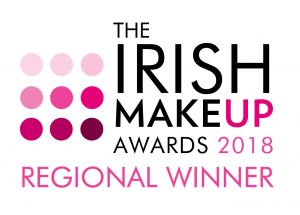 Bridal Makeup Artist of the Year Nominee, Mrs2Be Brides Choice Awards 2018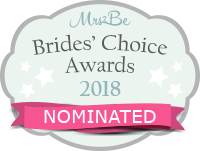 Freelance Makeup Artist of the Year Winner, Irish Beauty Industry Awards 2017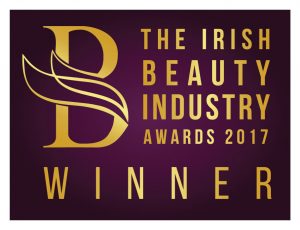 Bridal Makeup Artist of the Year Finalist, Weddings Online 2016